Dongguan Chunxuan Clothing Co., Ltd. is located in Xindu Decoration City, Humen town,Dongguan City. It was established in 2009. The company started with a dozen employees' processing plants and developed into a specialty in clothing design, research and development, production, and domestic sales in just a few years. Comprehensive clothing companies that integrate exports, have their own independent production factories, offices and domestic sales and foreign trade sales platforms. The products are exported to Europe, the United States, Australia, Japan, Singapore, Malaysia ... There are 2-3 domestic exhibitions each year, and online live broadcasts and online exhibitions have been added to carry out online and offline production and sales integration. A famous brand.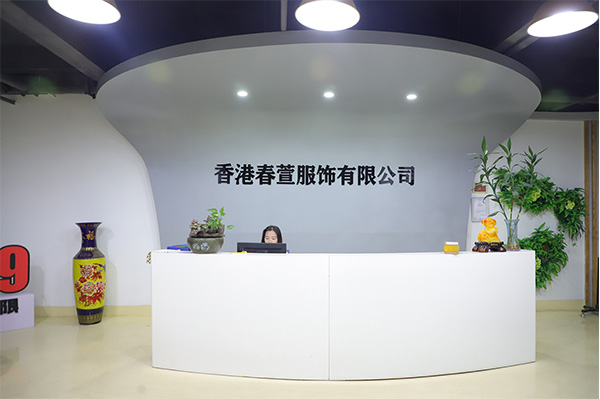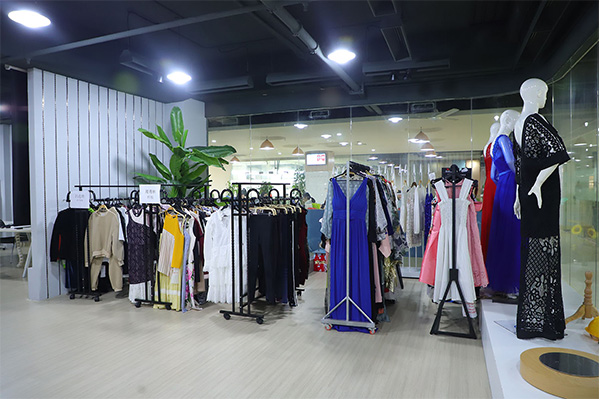 Dongguan Chunxuan Clothing Co., Ltd. emphasizes the internal heritage, with its flexible, pragmatic and honest business policy, efficient product delivery, high -quality product quality, professional production team, sales team, continuously shaping perfect classics, and constantly shaping perfect classics.
The principle of shaping the concept of innovation and making full efforts to satisfy customers and serve new and old customers, so as to gain support from customers and manufacturers. We are a company with dreams and passion. We are young and dynamic teams. Innovation is our label. The passion and pursuit of life are unwilling to be ordinary!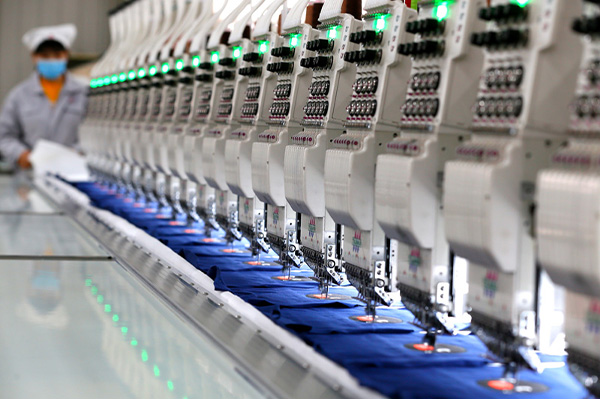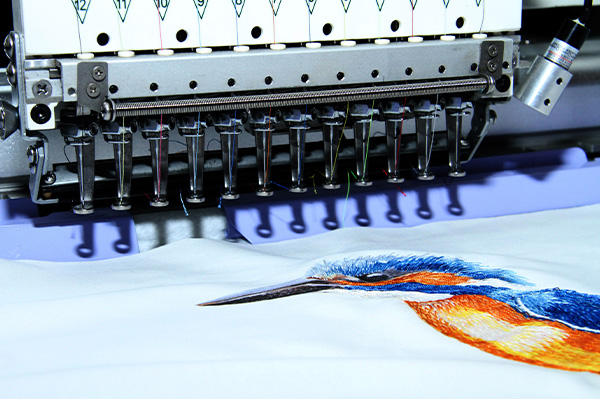 Dongguan Chunxuan Clothing is a professional clothing manufacturer. We specializes in the production of cotton clothing, down and work pants and sports yoga clothing. We have our own brand "AJZ" and also support OEM and ODM. The factory is located in Dongguan city , China, and 10 minutes' drive from Humen, the largest fabric market in China, can meet all your inquiries about materials. We have two production bases. Our company covers an area of 5,000 square meters and its production capacity is 200,000 pieces per month. Our company has one -stop services such as its own embroidery workshop, printing workshop, and down automatic velvet machine to meet customers' requirements for the process Fair working conditions
Since the establishment of Dongguan Chunxuan Clothing Co., Ltd. since its establishment in 2009, our team has developed into a 200+ number of people. In 2021, the area of the plant has expanded to 5,000 square meters. Our company's turnover is growing every year. Become a company with a certain scale, which is closely related to our company's corporate culture
Company mission "achieves itself by achieving others."
Company Vision: Become the most influential company.
Company values: Humanity: integrity, self -confidence, progress, gratitude, doing things: innovation, professional, efficiency, win -win.
Dare to innovate: dare to try, dare to innovate.
Caring for employees: every year, we invest a lot of resources in staff training, run staff canteen, and provide free working meals to employees.
Caring for the society: pay attention to social responsibility, do public welfare to the society and donate money to poor areas from time to time every year
Our Team & Social Responsibility